We're not even halfway through the year, and we're already at a breaking point. With no end date of the global pandemic, you can't wait it out and hope for the best. It's more important than ever to know how to run your business during the time of lockdown.
Many countries are in an unprecedented public health crisis due to Covid-19. Travel bans, state lockdowns, and social distancing are in place to flatten the curve. These measures, however, hurt the economy too, and no business is unaffected.
How to run your business during the time of lockdown
Although many companies transitioned to remote working, not everyone can do the same. Amusement parks, malls, restaurants, and bars have no choice but to close. Even ecommerce businesses face uncertainty too. Shipping and delivery restrictions have resulted in delays and refunds. To survive, you need how to operate and adapt during these unfamiliar circumstances. Here are some ideas on how to run your business during the time of lockdown.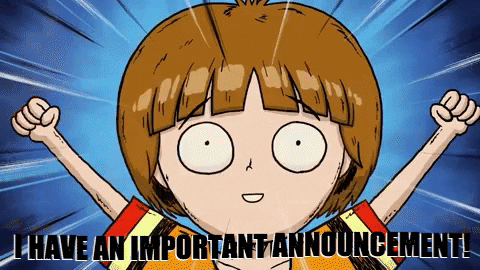 [scf_filter_buttons]
Let Your Audience Know Your Store's Status
First things first, are you going to stay open? The effects of this unprecedented ordeal vary across industries. If you do decide to limit operations, be sure to let customers know. This could mean adding a pop-up window to your website, sending an email, or publishing a social media post. Notifying them can make them feel at ease during uncertain times. Alert them with any changes like limited delivery options and operations. If your online store hasn't had a direct impact, recognize the crisis. Show your support in flattening the curve. Let everyone know that you value everyone's safety more than making money. We don't need another greedy company that puts the lives of their employees on the line.    
You don't need to overthink your announcement. Keep it plain and simple. Here are some designs that you can take inspiration from.  
Personalized email announcement from Stock X.
Social media post from New Balance  
Social media post from Best Buy
Other ways on you can announce:
Adjust business hours and customer service operations

Add a banner or dedicate a specific page related to Covid-19

100% transparency on shipping delays

Announce extra precautions, if applicable

 
Be transparent and expect an operational impact
Uncertain times disrupt production, supply, and even shipping. That is the reality ecommerce entrepreneurs have to face and accept. So, it more crucial to recognize these challenges now and have a plan in place for:
Shipping delays


Many couriers are still operational (depending on where you live). But, always, inform customers that delays can occur. Add a line or two at the checkout page for possible obstructions.
Product availability


If you are a drop shipper or a reseller, you may have a hard time replenishing your stocks. Make it a habit to buy if you have at least 20 stocks left. If the item is a fast-moving product, you can order it in bulk. You may get a discount from the supplier and save shipping fees.

Refund policies and cancellations


If you can't deliver your promise, at least give assurance. Extend refund and cancellation claims for customers' peace of mind.  But, make sure the entire process is stress-free. Add a feature on your website that allows customers to ask for a return with one click. They should be able to track the replacement or refund without calling or emailing you.
Re-purpose Your Evergreen Content
Since many people are in their homes, it makes sense to bombard them targeted content, right? Hold your horses. It doesn't work that way.
Check your newsfeed right now. What do you see? We bet it's all about the pandemic. If you publish new content, only a couple of people will see it. But that doesn't mean you shouldn't at least try to.
The most cost-efficient way is to repurpose old content. Go over to your Google Analytics or Facebook Insights. Find out what posts sparked joy to your audience. Then, reshare it – as simple as that. Make a new caption, and if you have some Photoshop tricks under your sleeves, create an original image.
Take a look at Food Insider's strategy (see picture below). Notice how the video was initially published two years ago, yet they still reshare it? That's how your approach should be.
Remember, content is only evergreen if it is not time-sensitive. News articles, statistics, and other seasonal content are not evergreen. Evergreen content are how-to guides, listicles, and tips.  You can learn more about about social media marketing tips here. 
Audit and purge ineffective marketing channels
When was the last time you asked for an audit or report from your digital marketing agency? It's time to ask for one. Don't purge everything. You may have a campaign or two that doesn't yield any significant returns. If you do, pause these ads and re-stream the budget for strategies that do work. In trying times like these, it's OK to stop non-urgent campaigns even if it's a product launch. You can save money and also consider donating allocated funds to help.  
Here's a checklist for you to consider:
Pause non-urgent scheduled campaigns and push timelines back. Some content may be appropriate now, but it doesn't mean you can't publish it for later.

Keep effective campaigns. Change ad copy to fit the current situation.  You don't want to say "explore the outdoors" if social-distancing and lockdown are in place.  Opt for words of encouragement like "Your safety matters."

Set budget and schedule to ensure cost-efficiency

Replace call-to-actions that are now irrelevant. For example, "Chat Now" if no one can assist.

Check if your audience still prefers mobile devices. Most of them are at home. They might be using their laptops more now. 

Verify and double-check your KPIs
Re-align your automated messaging
If you also use chatbots, take a look at the message flows. Ask yourself if it still makes sense during this crisis. If it doesn't, change it to adapt to the current environment. Take a look at how AirAsia uses automated messaging.  
Since many countries are in lockdown, flight cancellations are imminent. To help ease customers, AirAsia re-aligns their chat flows,  addressing refunds and rebooking.
But, as an ecommerce store, how do you tweak your automated messaging?  You can address pain points, mainly shipping inquiries and delays. Let customers know the current situation, and be 100% transparent. Don't make promises that you can't keep.  Offer them an alternative should they wish to cancel or ask for a refund.
Change marketing language and visuals
Text and imagery are powerful too. You don't want scrutiny for using pictures and words that suggest close interaction. Some brands even changed their logos to promote safe social distancing.
Coca-Cola
McDonald's
Volkswagen
Don't worry if you can't do the same! You can always show your support by promoting safety measures (see next tip). 
Don't capitalize on the panic
There's a special place in hell for sellers who jacks up their prices during the pandemic. Yes, we're looking at you face mask and alcohol resellers!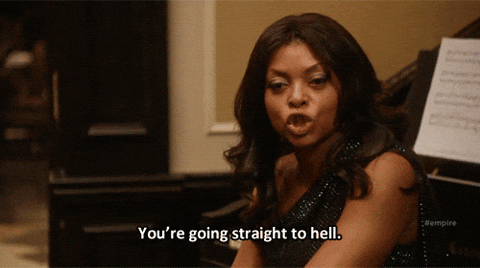 At any given tragedy or crisis, don't take advantage of people. It is unethical and wrong. What you can do instead is to keep people informed. Whether it's about preventive measures or policy updates, be the beacon of positivity and mindfulness. Be personable and create helpful content, even if it's not upselling your products.
Google 
Apple
Nike
Show support to everyone
Regardless of what industry you are in, businesses are taking a beating—some even harder than you. During the time of crisis, show compassion and empathy and provide help in any way you can.
Many brick and mortar companies have no choice to follow mandatory shutdowns. This leaves employees without any source of income for a month or more. To help ease their worries, you can set-up a donation drive. For every sale, you'll donate a percentage.  You can also pledge to match sales with a donation. So if you earn X amount from purchases, you'll give the same value to a non-profit organization.  
Analyse and plan a solid strategy 
Now is a great time to think about the future (a contingency plan) for your ecommerce store, especially when the lockdown ends. Are you going to resume operations? Rehire staff? Increase marketing budgets? Make an in-house warehouse? 
You can also plan for new business ventures. Identify the possibility of opening a store based on demographics. For instance, you can target a certain age group and only offer items that are important to them. Narrow things down, and then assess if there is a potential business opportunity. It may take time and effort to find the perfect product and market, but time is on your side right now. So, use it wisely! 
We don't know how long this situation will last. It may be a month or years before everything gets back to normal. So, don't wait it out. We encourage you to change and adapt, no matter how challenging it is. Learn how to run your business during the time of lockdown.
Stay safe and stay indoors.