Time and time again, expert digital marketers have been telling ecommerce business owners to develop an ecommerce marketing plan, gather, analyze, and monitor data, and apply the appropriate strategy that is in line with their brand image and goals. This way they can enjoy a successful online business. You've probably know these by heart and are even following their suggestions. But, there's one thing you haven't embarked into yet, and it's called multichannel retailing.
How to make a successful online business with Multichannel Ecommerce
Everybody knows that an online store, regardless of niche and scale, allows entrepreneurs to showcase and sell products and gain profit. However, having only your online shop to sell your goods or services means that product visibility, brand awareness, and of course, revenue is quite limited. With multichannel retailing, a strategy that involves selling in other marketplaces, you are opening a myriad of possibilities for your brand. Studies have shown that more than 60% of online shoppers jump from different channels before making a purchase. Customers also prefer a cross-channel experience, and most importantly, companies with multi-channeling retailing have 9.5% average growth rate. Retention rates are also better at 89%. 
Take for instance, Amazon. We all know that Amazon is the largest and most successful ecommerce store to date. They generate millions of visits and purchases per day. According to a report, they own more than ¼ of market share. Although they have their own product line, they also have other items from third-party sellers, which means you can also have your products on Amazon too! By doing so, you can expand product reach, attract more potential customers and, with the right tactics, you can generate additional income. In a nutshell, multichannel retailing in Amazon and other marketplaces like Walmart and eBay means more business. Here are several reasons why multi-channel ecommerce is essential for a successful online business.
[scf_filter_buttons]
Reason # 1 – Easy to setup
Multichannel listing is not as complicated as you think it is. If you think of it, setting up your online store is more challenging because you have to start from scratch. Marketplaces already have a working website that generates a lot of traffic. All you have to do is follow their rules.
Many ecommerce platform providers have a streamlined process for third-party sellers. In Amazon, for instance, you need to have a Seller Central account first. You will then choose between FBA or FBM. FBA is allowing Amazon to store items, manage inventory, and handle shipping. FBM means order fulfillment is your responsibility. You will take care of the delivery, returns, and more. After completing the sign-up, you can now upload your product to the platform. Follow Amazon's guidelines to prevent account suspension. 
Reason #2 – Expand and build customer base
Big ecommerce marketplaces have millions of users and customers. By positioning your products on several platforms, you can increase product visibility without drastically increasing your marketing budget as opposed to reaching potential buyers one by one or based on the location or interest. Furthermore, since big marketplaces have their mobile app, it is more convenient for customers to search for your products rather than searching on Google.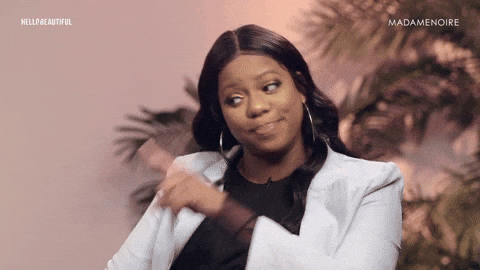 Reason #3 – Increase sales and solidify your brand
Large brands have a better online presence. They have built a reputation over the years. So, new and returning customers buy from them.  Think about it. When was the last time you saw a Sony PlayStation available only in one marketplace platform? Most likely, you've come across it on Walmart, Best Buy, and even Amazon. Customers love to check on different platforms to get the best deal possible. If you are in every marketplace, you imply brand recognition of customer preference. You can also establish product awareness. Not to mention, you can increase the probability of making a sale.
Reason #4 – Simplify selling
Years ago, many business owners bought several domains but sell the same products so that they could target a specific location or country. Today, there's no need for such an exuberant and expensive undertaking – just imagine the cost of building several websites and creating unique content for each one. Marketplaces have a straightforward selling program. With only one click, you can make your items available worldwide. The majority of them don't even need you to input international shipping fees. They'll do all the backend work for you. All you need to do is optimize your listing and market it.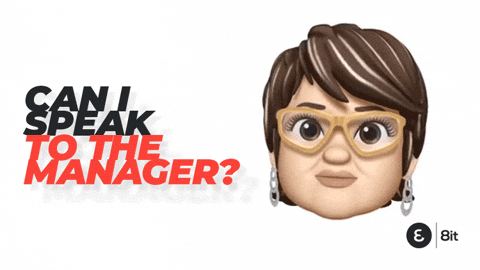 Reason #5 – Get feedback and provide quick customer support
How often do you get feedback when a customer purchases from your store? You get a small number of reviews than you would like to have. 
Majority of big marketplaces have a review section. Customers can express their opinion and share insight about the product. Indeed, you can't please everybody. But, negative reviews are beneficial. You can use it to improve your product and build quick and professional customer support. Let's say a buyer received a damaged good and wrote nasty words in your listing. You can reach out to this customer by either personal message or replying to his post. You can resolve the issue and, at the same time, show that you value their satisfaction.
Many Amazon third-party sellers have shady customer reviews. They join Amazon Facebook groups and ask for five-star reviews. In exchange, they will give money or send the product for free. Don't do this. Anything can go wrong. A reviewer might leave a nasty review or snitch to Amazon. Stick with the rules, and you will be okay. 
Reason #6 – Gather more relevant data
Having your products on different platforms also means that you can get valuable buyer insight and behavior. You can track these data and determine what works and what doesn't. You can then use this information to understand the customer buying journey and adjust your strategy accordingly.
Every ecommerce business owner wants to succeed. By applying a multichannel retailing strategy, you can increase sales, product visibility, brand awareness, and of course, make more money. However, keep in mind that ecommerce marketplace giants like Amazon have their own set of rules and guidelines for third-party sellers. Marketing strategies like running an ad or optimizing a product description is different as well. So, make sure to review and apply their policies and suggests to ensure a successful online business multichannel retailing venture.