Most brands allot resources for better social media presence. It doesn't mean you should jump into social media marketing head-on. Like any other digital marketing strategy, social media marketing requires patience and dedication. Moreover, businesses that do not improve and change their plan for the better are in danger. Here are some social media marketing tips you can use to improve your strategy this coming year: 
[scf_filter_buttons]
Create Realistic Social Media Marketing Goals
There are many digital marketers and business owners that set unrealistic goals like get 100,000 Facebook followers in a month. This 2020, you need to throw your ego away and set smart yet realistic goals for your SMM. But, make sure your SMM goals are also specific, measurable, and relevant today. When you set a goal, make sure you meet them as well. So, what do you want this 2020? Below are some examples: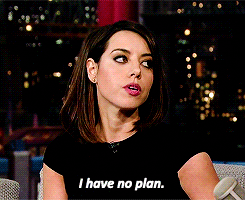 Increase ROI to X after X months 

Growing your fanbase to X after X months 

Increase social media engagements to X after X months
Narrow Down Your Audience
You can increase your social media presence by sharing valuable content with your potential customers. What can you do? 
Be clear about what you are offering.

Look at your competition and fill in their gaps. 

Analyze/assess your current audience. 

Segment target audience
Many businesses fall into the trap of buying social media followers. It is a big no-no because the majority of those accounts are fake. This means they are for numerical value and not for the return of investment. They also won't contribute to engagements, whether commenting or sharing your posts.
To get social media followers, you should only aim for your target demographic. For example, why would you target athletes if you are selling make-up of beauty products? Your followers should also be from your region as well. What's the point of attracting international customers if you can't ship worldwide? Another valuable social media marketing tips is using paid promotions or ads. It can help you target your audience and reach people that you are currently not connected to.
Start A Conversation with Your Audience 
In social media, you can learn about customer concerns that aren't told to you . By doing so, you can change your strategy . But before sending out a series of survey forms, you can always first analyze available data on hand. You can establish personas of them, and work from that. Ask yourself: What is the personality of my ideal customer? How do they spend time on the internet? Answering these questions can determine where they hang-out. Let's say orders are from 20-30 years old. Based on several studies, you'll find this age group in Facebook, Instagram, and Twitter. You can customize posts per social media platform for a unique customer experience. For example, with Twitter, you need to be able to create short messages with more impact. You can also use Tweets with images as well. As for Facebook, you can post more long sentences, but make sure that they aren't too long. You can also share or create short videos. They have proven to be effective on Facebook. In Instagram, you need to be able to share good-looking and photos that are relevant and impactful. 
Turn Likes Into Traffic 
As mentioned, social media is changing. Instagram has rolled out a change that will remove the number of likes. Yet engagements are still more critical than receiving thousands of likes. With comments, you spark a conversation with your audience. Plus, it puts greater emphasis on the quality of your post. 
This 2020, it is a must to have content that grabs attention and goes beyond more than that like button. You can use images and videos that are trending, controversial, and seasonal content.
Consider Hiring Influencers
Influencers are here to stay, and they will still have a significant impact on your brand. Consider working with them to increase brand awareness and website traffic. 
Keep in mind that partnering with an influencer is not free. Influencers ask a fee for brand collaboration. You should make it a habit to scrutinize and examine profiles, comments, and followers. There are two ways you can find Instagram influencers. The first one is conducting your own hashtag research. It is free but can be time-consuming. All you need is to enter a relevant keyword to Instagram's search button, and you can check one by one. An alternative is to sign-up for influencer tools like Upfluence or Influence. You can use their huge Instagram user database to find your brand's next ambassador.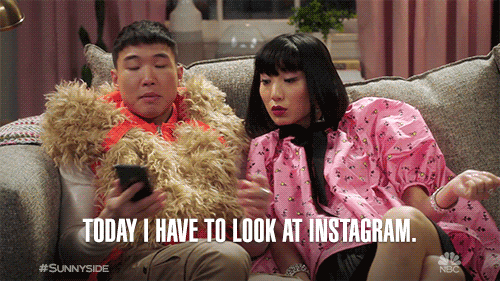 Post Regularly 
Regular posting on your social media platform is also essential. This is a way for you to interact and converse with your audience and customers. Make sure that your posts are engaging and authentically represent your brand. 
If you don't have enough time to log-in every day, you can always schedule posts using social media management tools like Hootsuite and Sprout Social. These online programs make it a breeze to monitor your social media accounts since it allows you to connect and manage several profiles in one place. For added convenience, we highly suggest to prepare a month's worth of social media posts and dedicate your extra hours in other marketing strategies.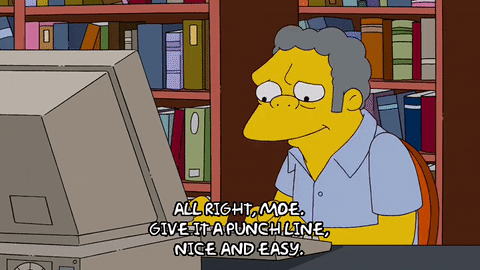 Use Chatbots 
Big-name brands value quick customer support. What if a potential customer messages your shop and doesn't get a reply after a few hours? You are at risk of losing a potential customer. If you don't have a dedicated team for that, don't worry. Robots, specifically, chatbots, are here to save you. Chatbots are autoresponders. You can set up a series of questions and answers (which are called chatbot flows) in the system. Customers will receive these messages when they reach out to you on Facebook. When a buyer asks about the warranty, he will receive a message like "Our customer representatives are away. What you do need assistance with? Please choose the following options below." 
Go Live
This 2020, live content will even get bigger. You should follow soon since going can lead follower engagement and wider reach. You can also communicate with your customers.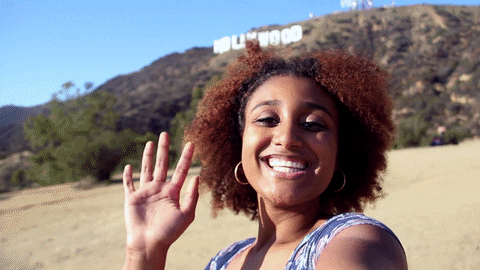 Social media is a powerful digital tool to reach and keep customers. Yet, since it is changing, you shouldn't get left behind this 2020. You can use our smart social media marketing tips mentioned above before it's too late. Read our guide on how to create a social media marketing strategy.